Commercial Electric Vehicle Charger Installation: Efficient Solutions for Your Business
At Mace Electrical Inc., we specialize in commercial electric vehicle charger installation, providing efficient and effective solutions for businesses. Our team of skilled electricians has the knowledge and expertise to handle the unique requirements of commercial properties, ensuring reliable and scalable charging infrastructure. With top-quality equipment and a commitment to compliance and safety, we design customized charging solutions tailored to your business needs. Our timely and professional service, coupled with ongoing support and maintenance, guarantees a smooth and reliable charging experience for your customers, employees, and tenants. Choose Mace Electrical Inc. for your commercial electric vehicle charger installation needs and power up your business for a sustainable future.
Expert commercial EV charger installation
Tailored solutions for businesses
Reliable and scalable charging infrastructure
Top-quality equipment and materials
Compliance and safety assurance
Timely and professional service
Ongoing support and maintenance
Power up your business for a sustainable future
Seamless integration, scalability, and optimal charging experience for businesses and electric vehicle users.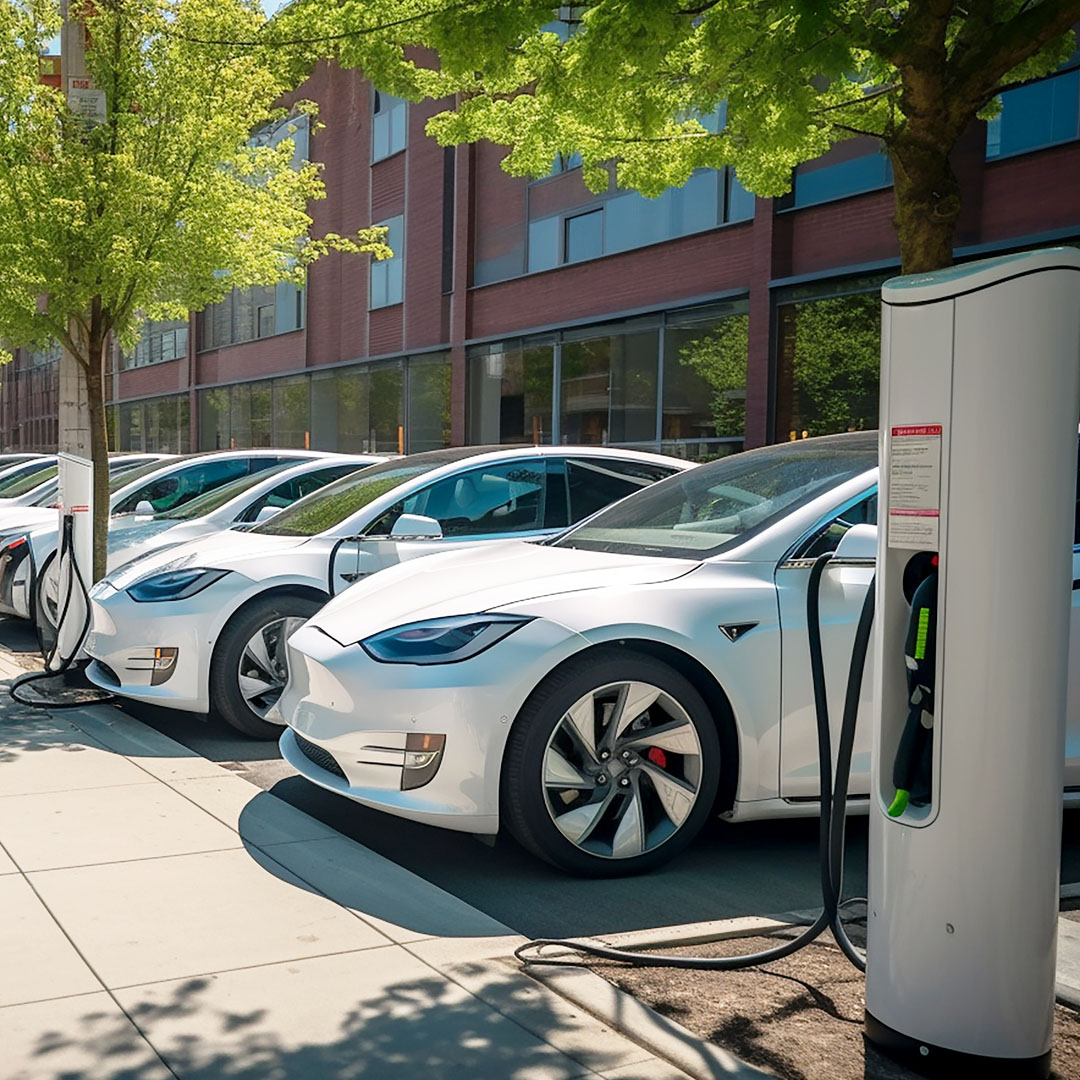 Tailored Installation Solutions for Commercial EV Charging Stations
At Mace Electrical, we provide tailored installation solutions for commercial electric vehicle (EV) charging stations. Our experienced electricians are well-versed in the intricacies of different commercial EV charger models and brands. Whether you require Level 2 charging stations, rapid DC fast charging stations, or specialized chargers for electric fleets, we have the expertise to handle the installation with precision. We understand the unique requirements of commercial settings and can design and deploy scalable charging infrastructure that meets the demands of your business. Trust us to deliver reliable, efficient, and future-proof charging solutions for your commercial EV needs.
Strategic Placement of Commercial EV Charging Stations for Business
Parking Lots: Install EV charging stations in the parking lots of your business premises, providing convenient access for employees, customers, and visitors.
Employee Parking Areas: Allocate dedicated spaces in employee parking areas for EV charging stations, encouraging and supporting the transition to electric vehicles among your workforce.
Retail Centers: Integrate EV charging stations into retail center parking lots, attracting EV-driving customers and enhancing the overall shopping experience.
Office Complexes: Place EV charging stations in office complex parking areas, offering a valuable amenity for tenants and visitors and promoting sustainability initiatives.
Hotels and Hospitality: Install EV charging stations in hotel parking lots to accommodate guests with electric vehicles and provide an added incentive for eco-conscious travelers.
Restaurants and Cafes: Offer EV charging stations in the parking lots of restaurants and cafes, providing a convenient charging solution for diners and attracting EV-driving customers.
Entertainment Venues: Place EV charging stations in parking areas of entertainment venues such as stadiums, concert halls, and theaters, offering an enhanced experience for EV-driving event attendees.
Educational Institutions: Install EV charging stations in the parking lots of schools, colleges, and universities, encouraging the adoption of electric vehicles among students, staff, and visitors.
Business Parks: Integrate EV charging stations throughout business parks, promoting sustainable transportation options for the various companies and employees within the park.
Public Areas: Consider placing EV charging stations in public areas with high foot traffic, such as downtown areas, public parks, or transportation hubs, to support the broader community's EV charging needs.